MEET OUR TEAM
Sean Seaman
858-472-3297
Sean@fcbb.com
Senior Business Broker
FCBB Top National Sales Associate 2009 and 2010 for Most Businesses Sold and 2014 and 2015 Top Overall Performer in Transacted Business Volume.
Sean Seaman graduated from UC San Diego with a degree in Management Science before helping to open the First Choice Business Brokers office in San Diego back in 2006. Sean teamed up with Dustin Sigall to provide a greater value to their clients and together bring you the experience of selling over 160 businesses and evaluating business opportunities in all different industries. With their experience and proactive approach to selling businesses, you won't find a better or more motivated team of Business Brokers in San Diego.
Sean is an avid surfer and has traveled to such destinations as South Africa, Indonesia, Australia, Costa Rica, Panama, Nicaragua and Ireland. Sean is a licensed CA Real Estate Agent (Lic# 01790469) and a member of the California Association of Business Brokers (CABB).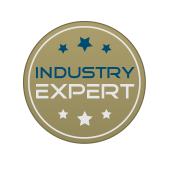 Senior Business Broker
Born and raised in San Diego, Dustin Sigall has been a top performing Agent with First Choice Business Brokers since 2006. Dustin and his long time friend, Sean Seaman, partnered in 2007 as they realized their complimentary skill sets enable them to provide greater value to their clients. Dustin and Sean have personally sold over 170 small and medium sized businesses, in a variety of industries. Dustin and Sean consistently rank among the top 5 Business Sales Consultants nationwide. Dustin resides in Carlsbad, CA with his wife, Ashleigh, and twin boys, Conor and Trey. Dustin is a licensed CA real estate agent (Lic# 01790467)
Agent
Mark Flores is a skilled business professional with over 15 years combined experience. His resume includes working with business of all sizes including start-ups, private, and multi-national public companies. Mark is well versed in various industries including Manufacturing, Retail, Restaurants, Advertising & Marketing, and Workforce Solutions.
As a Business Broker, Mark utilizes his diverse business experience to identify his client's goals and tailors a sales solution specifically to meet those goals. He provides clear and reliable insight on Market Trends and Analysis to maximize the sale outcome.
Mark is a native San Diegan, originally from Encinitas. He and his wife, Crissandra, reside in San Marcos and are expecting their first child. Mark Studied Political Science at California State University San Marcos.
Listing Coordinator
Allison Hernandez has been the team's Listing Coordinator since 2015. She has a BA from CSUSM and a background in restaurant management and Human Resources. She enjoys empowering buyers and sellers to live the American Dream through purchasing or selling an existing business.
Spencer Sigoda
619-905-9552
Spencer@fcbb.com
Agent
Spencer Sigoda specializes in the sales and acquisitions for privately held businesses of all types including Service, Retail, Commercial, Construction, Manufacturing, Distribution, and Franchises in San Diego county. He attributes success to a combination of his rigorous work ethic for each transaction, always having a consistent open line of communication with his clients and understanding how to effectively navigate through the brokerage continuum. By executing a meticulous and tailored marketing plan with his client's goals in mind, Spencer has built a reputation of facilitating win-win situations and getting deals done.
Mitch McGinley
404-272-9108
Mitch@fcbb.com
Agent
Mitch McGinley is a Business Consultant and former Hospitality Executive with over 20 years of experience in operations and finance. After 7 years with Omni Hotels, Mitch became the GM of a boutique hotel and elevated it to become the highest-rated hotel in San Diego on one of the world's largest booking sites. He eventually left the hotel industry to pursue his dream of owning a yoga studio with his wife Karson. Together they owned and operated Happy-U Yoga Center for over 6 years. After successfully selling the studio, Mitch was moved to help other small business owners realize their own potential through sales, acquisitions and mergers. Mitch has a Master's Degree in Business, and is passionate about helping people achieve their dreams.